The Algol Group's business continued to develop favourably in 2022. Consolidated net sales increased by 29 percent to EUR 233 million, while operating profit improved to EUR 11.7 million. Nearly all Group companies improved their results compared to 2021 and also surpassed their budgeted target.
The growth and improvement in earnings were due to strong demand and especially higher raw material prices. The discontinuation of business operations in Russia, however, had a somewhat negative impact on earnings.
Outlook for the current year stable for the time being
The trend for the current year is difficult to predict. The economic outlook in general is uncertain. For Algol, however, the situation appears stable. Algol Group companies operate in many different sectors and regions, which provides stability also in times of uncertainty.
The key figures for the current year are estimated to remain at a slightly lower level than the previous year. According to our assessment, however, the performance corresponds to our longer-term targets and expectations regarding moderate growth, continuous improvement in our results and strengthening our balance sheet.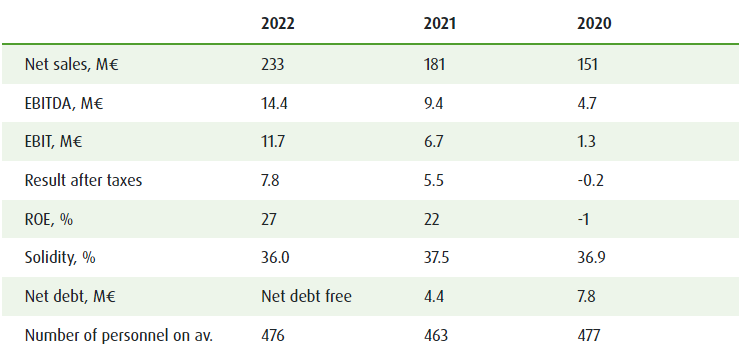 More information
Alexander Bargum, CEO, Algol Group, tel. +358 40 732 3232.
Algol in brief
Algol is a Finnish family-owned business and a multi-branch company. We work together with a global network of partners responsibly and with almost 130 years of experience. Our solutions improve the quality of industrial production and ensure smooth operations. In the healthcare sector Algol's solutions promote the conditions for healthy living.
The Algol Group had net sales of 233 million euros in 2022. We employ almost 500 professionals in ten countries. Algol Diagnostics belongs to Algol Group.